Over 18 Years Expertise in Plumbing, Gas & Heating
We are a family run business who have been operating for over 18 years, specialising in Plumbing, Gas & Heating services for Domestic, Commercial and Industrial clients.
We pride ourselves on everything we do from bigger jobs such as plant room installations all the way round to fixing a leaky tap there is no job to big or small for Pro Plumb, we provide the same level of quality workmanship all the way through from start to finish.
We believe that all plumbers should be clean, respectful and professional.
Pro plumb is built on these core beliefs and it's these beliefs that have got us the prestigious name we have within the plumbing industry today.
We work with some of the best clients in the country with 80% of our work coming from happy recommendation's.
We additionally have a full time customer service team dedicated to any emergency responses or queries.
Services that we offers
Power Flushing
Boilers & Central Heating
Commercial Plumbing
Underfloor Heating
Hot Water Cylinders
At ProPlumb, we provide power-flushing services using the latest Norstrom pro flush equipment, offering a cleansing process which aims to remove deposits of sludge, rust and any other debris from your central heating system. This is a surefire way to ensure that your heating system is in top shape.
The pump shoots water through the runs of pipe eating through built up scale and debris floating around in the system, this is something that might need regularly doing if you are living in a hard water area such as the south east of England.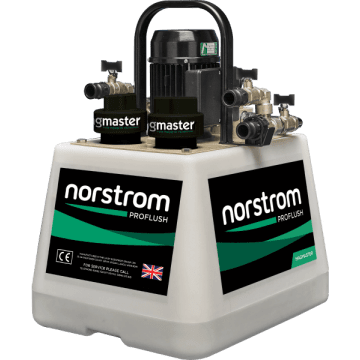 Better central heating
Reduce boiler noise
Hotter radiators
Save on heating bills
At ProPlumb, this is our specialty. Our heating engineers can provide quick and efficient services covering anything from general diagnostics and repairs to full on installations. We offer free quotes to assess the situation and give you an idea of what it's likely to cost before the work begins.
Boiler Installations
Heating Installations
Diagnostics and Repairs
Full System Redesigns
Gas Safety Registered
We don't just deal with domestic Plumbing and Heating. At ProPlumb we've worked with all different types of commercial businesses from Barbers & Restaurants to Plant rooms, Commercial real estate and more.
Plant Rooms
Drainage
Sewer lines
Site Work
Repairing Burst Pipes
We are able to source and fit the latest under-floor heating systems. These systems pump warm water through piping below the floor to create a heat which then rises. Get in touch today to find out what options we have available.
Energy Saving
Improved air quality
Improved Airflow
Increase property value
Evenly distribute heat
Our engineers are able to deal with installations, maintenance and repairs for all different types of Hot Water Cylinders. Our team of expert engineers are on call 24/7 to tend to your needs. Give us a call today to find out more about our services or get a free quote!
Compact
Reduced Noise
Results
Value for Money
Efficient
Why Choose Us
On Call 24/7
Dedicated hardworking team
Responsive Customer Service
Free QUOTES